So go ahead, try it.
Try out the service features for free by taking a look at profiles of your partners or following companies
Get a 24h trial access in order to see all the data of these companies, as well as obtain detailed information about your counterparty.
Get trial access
Whom is Seldon.Basis useful for?
CEO

The Seldon.Basis software helps you find partners and check your potential contractors.
Conduct thorough financial analysis and make the right decision.

Procurement

Use it to assess the reliability of suppliers, analyze the government contracts, get financial data and see potential risks.

Finance

Check the balances and other crucial financial data.
Warns you about affiliation and blocked accounts; helps mitigate tax-related risks and take timely measures.

Marketing Consultants and Sales Managers

Your tool for market segmentation and keeping a customer database with up-to-date contacts.
Makes sales promotion simpler and getting in touch with managers faster.

Accounting

Simpler check of company details; detection of hidden company connections, bad debts and tax evasion.

Security Services

Your go-to business intelligence and contractor vetting tool.
Helps the Security Service to spot short-lived companies and their affiliates; detect addresses of multiple company registration and find out about possible litigations.
Available data
Registration Data

TIN, KPP, OGRN - complete company details and CEO information are available in Seldon.Basis. Get the EGRUL/EGRIP excerpts and compare them to the ones provided by a contractor.

Contact information

Get in touch with a company using either its phone number or email. Seldon.Basis also provides a company website and physical address information.

Financial indicators and reports

Authorized capital according to EGRUL, revenue, net profit, balances, blocked accounts - assess the contractor's financial stability based on real data. Follow the changes using the graphs.

Government Contracts and Suppliers Blacklist

Analyze the legal entity's trading activity using Seldon.Basis. Find out about the concluded contracts and their status. You will know if a company has been included in the Suppliers Blacklist.

News about the company

The built-in news module Seldon.News will show you the news about the contractor so you can assess them in more detail.

Litigations, inspections, enforcement proceedings

Find out how reliable a certain legal entity is. See what arbitration cases it was involved in and what the outcome was. Check the inspection results and presence of enforcement proceedings.

Bankruptcy Information

Before closing a deal make sure your potential partner isn't undergoing a bankruptcy proceeding. Seldon.Basis will help you protect your finances!

Multilingual support

Seldon.Basis говорит на немецком, английском, испанском, французском, португальском, русском, арабском и китайском языках. Будьте как дома — проводите проверку и оценку компаний на своем языке.

Information Disclosure by Issuers

Using Seldon.Basis helps you stay informed of the activity of joint-stock companies. The published reports provided on the Seldon.Basis platform enable you to react quickly to any changes in company activity.

Financial Stability Score

Check if the company is able to fulfill its obligations.

Reliability Score

Seldon.Basis evaluates the stability of legal entities using the Federal Tax Service method. Additionally, our score will help determine whether authorities might find faults in your activity.
Russia and CIS companies

Belarus

Kazakhstan

Kyrgyzstan

Ukraine

Moldova

Uzbekistan

Armenia
Enter new markets and establish international connections. Find new customers and business partners in Russia and abroad. Seldon.Basis will help you assess their reliability and financial situation. The data is available in extended plans.
Global company database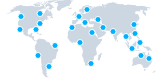 168 countries
Ignore the borders and find partners anywhere around the world! Get reports on companies from 168 countries — from Australia to Japan. Comprehensive data on registration, contracts, financial details and much more in Seldon.Basis!
Seldon.Basis.API: —
company details from public sources in your information system.
Get daily information about companies and proprietors not only from the website. Set up the integration with certain systems and the data will be transferred and updated automatically.
Details